WAJ District Profile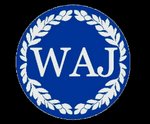 Windham-Ashland-Jewett is a student focused school district with high achieving students and a dedicated staff, employing many high school teachers who are dually qualified as adjunct professors. The teacher to student ratio is 10 to 1, providing small class sizes and individualized instruction. The school is consistently improving, moving twenty spots from a ranking of 50 to 30 in 2014 and another 8 spots to a ranking of 23 in 2015 according to the Albany Business Review. Further, US News and World Report has consecutively awarded WAJ with the distinguished Silver Medal. Windham-Ashland-Jewett ranks well above New York State's average for Math and English proficiency. Further, the graduation rate is almost ten points higher than the national average, with over 94% of students attending colleges and universities such as Cornell, Boston University, The University of North Carolina, SUNY Geneseo, Middlebury, The University of Rochester, Colgate, Hamilton, The University of Pennsylvania, Temple, NYU, and Syracuse. See full list here.
Student academic achievement is a top priority. High school students have the opportunity to graduate with a two-year degree by enrolling in a variety of college credit courses through a partnership with Columbia Greene Community College, SUNY Albany, and Syracuse University. WAJ's own teachers instruct college level and distance learning classes to provide educational opportunities to students in districts across the Capital and Mid-Hudson Region. Additionally, the school offers Advanced Placement Courses, accelerated programs in math and science and a university-level language program. Over half of the high school population enrolls in Advanced Placement or College level courses with the opportunity to earn over thirty college credits. Qualified seniors can also participate in the New Visions Health, Government, or Engineering program apprenticing in the field and gaining real world experience.
Moreover, the district has instituted a new technology initiative in which all students graduate with the technological skills required for 21st century employment. Elementary students receive two periods of STEM class, starting in Kindergarten. Each classroom has multiple technology options available to teachers and students, including new computers, I-Pads, Chromebooks, high-speed networking and internet, wireless laboratories, and access to fixed computer labs.
Student support is not only evident in the classroom, but also after school. The success of WAJ athletes is reflected by their dedication and hard work, receiving the distinction as "Scholar Athletes" across the board. The Boys Alpine Ski Team were 2013 State Champions and in 2015 Delaware League Champions and Sectional Champions. The Girls Varsity Ski team was 2015 League and Sectional Champions. Boys Varsity Soccer earned first place in the 2015 Booster Club Tournament. Girls Varsity Soccer qualified for sectionals and was 2015 Hunter Tournament champions. The Golf Team is unstoppable with five League Championships. In 2015, Boys Cross Country placed second in the Greene County Championships. The Girls Varsity Softball team is three time division champions. The Boys Varsity Baseball team have earned back-to-back division and league championships and ranked as high as eleventh in the state. The WAJ Tennis team won four straight league championships and consecutive sectional championships. Students who do not play sports have the option to participate in over thirty extracurricular clubs and activities to meet their desires and talents. See full list here.
This K-12 school is situated in a beautiful mountainous area within the Catskill State Park. It is particularly attractive to people who enjoy the outdoors and the advantages of rural living. The area has two ski resorts, numerous golf courses, and hiking and fishing in the Catskills. In addition, there is an active concert series during the summer, which attracts world-class musicians from institutions such as the Metropolitan Opera. Hotels, guesthouses, and restaurants add significantly to the quality of life and the economic base of the community. Cooperstown, the Baseball Hall of Fame, and the cultural resources of the surrounding communities and Albany are within comfortable driving distance.
The community is proud of its school and shows its support in a number of ways. The school budget consistently passes with wide community support. In 2005, the community overwhelmingly approved an $18,870,000 building renovation/addition improvement project. The project was completed on time and on budget, allowing for significant upgrades to classrooms and additions, including new classrooms, computer labs, gymnasium, and library. The positive relationship between school and community helps support our students and families both in and out of the classroom.
Successful applicants will be joining a professional staff committed to student achievement and their own professional growth. Teachers are actively involved in making educational decisions at the district and building level. The teacher contract encourages and rewards professional development and involvement in educational decision-making. Salaries are competitive and the benefit package is excellent. The strengths of a small school are evident at Windham-Ashland-Jewett in which students feel supported by their peers, teachers, and the community.