WAJ Students Celebrate Their Love of Reading at Morning Program
Kindergarten through Fourth Grade students celebrated their monthly "Rock /n Read" reading accomplishments at Morning Program this week.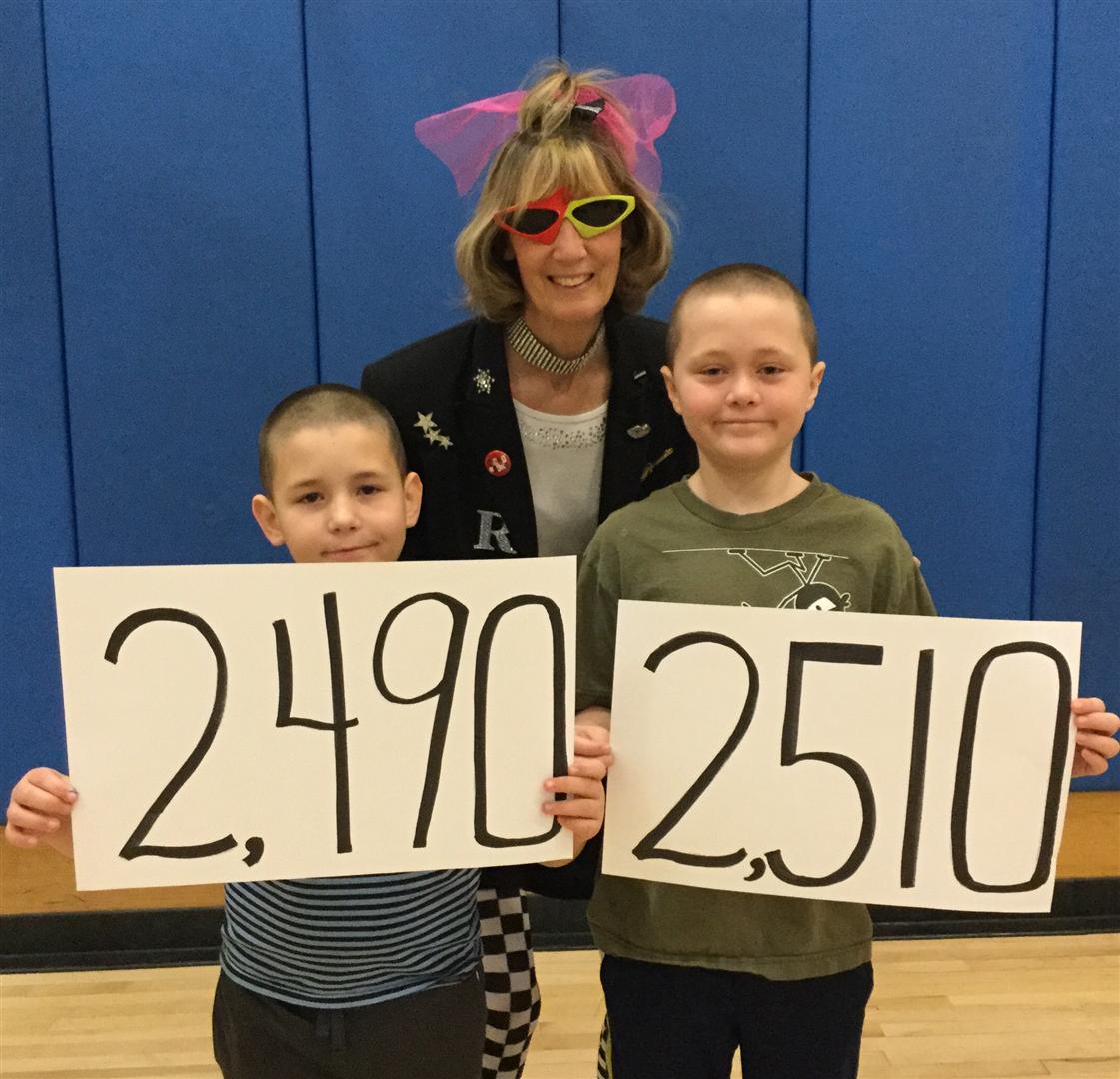 Brian and Christian Greene display the number of minutes they each read for the month of January, as part of the WAJ Rock 'n Read program!! What outstanding readers!