WAJ Drama Club Presents ANNIE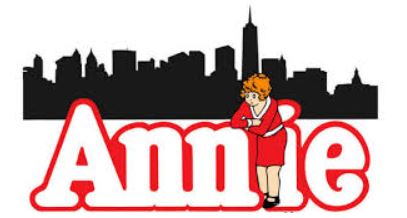 ---
Performances

Saturday, March 18th at 7:00 p.m.
Sunday, March 19th at 2:00 p.m.
Tickets : Available at the door 30 minutes prior to the show
$10 for adults
$5 for Senior Citizens
$5 for Children and Students
Advertising
If you are interested in purchasing advertising space in the program, please contact Melissa Palumbo. All ads will be in full color and a fun font with borders. Prices are:
$15 for eighth page
$30 for quarter page
$55 for half page
$100 for full page
Senior Citizen Dinner and Show
We are happy to invite Senior Citizens to watch the final dress rehearsal and enjoy a buffet lunch with donated meals from many local restaurants. Please RSVP with the WAJPL Golden Agers or with Melissa Palumbo at mpalumbo@wajcs.org or (518) 734-3400 x1214 to watch the final dress rehearsal on Saturday March 18 at 1:00 p.m. RSVP is required as seating is limited.
If you have any questions, please email Melissa Palumbo, Drama Producer at
mpalumbo@wajcs.org
or call (518) 734-3400 x1214.